Stamp
Scan
Stamp scanning software. Scan and crop stamps with a single click.

Download StampScan now!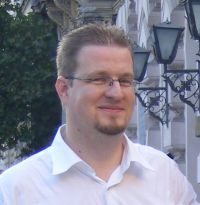 About the company
Chimera Creative Studio
was founded in 2004, European Union. Our profile consists of various Windows desktop utilites and business applications.
StampScan
is one of those utilities. It has been released in fall of 2015.
The story of StampScan in a nutshell
I'm Zoltan Peter, founder and CEO of Chimera Creative Studio. We have released a photo scanning application in 2013 which became a great success and started our career in image processing and shape recognition. Some prospects approached us asking about the possibility to use our application for
stamp scanning
as well. Unfortunately it wasn't possible to properly detect stamps with the photo scanning application. Later on we decided to take a dive into the stamp scanning market by creating new image detection algorithms that are specially tailored for detecting stamps attached to album pages.
Contact information
Email us
if you have questions or suggestions.

Download StampScan now!