Stamp
Scan
Stamp scanning software. Scan and crop stamps with a single click.

Download StampScan now!
Error during scan or file load
There are several possible reasons for errors during file load or scanning.
---
1) out of memory when trying to open very large files or scanning at very high DPI.
Workaround:
- downsize input files to fit into 50 MB or less
- reduce scanning DPI to 600 or less
- try adjusting Windows memory heap size
as described in this article
.
Warning!
This is risky, mistakes during this procedure can break your system.
---
2) incorrect locale settings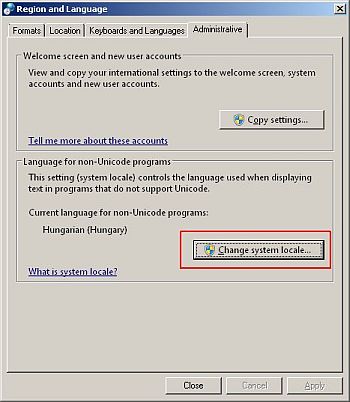 Some systems may have problems opening files or directories that contain non-english characters. Please try to change your system locale to the correct (non-english) one, for example if you are using hebrew filenames, change to hebrew.
- Open your
Control Panel
- Start the
Region and Language
applet.
- Click
Change system locale
button on the
Administrative
tab.
- Choose the appropriate language and restart AutoSplitter.
If this does not help, the file might be corrupted or locked by another program - or simply does not exist.

Download StampScan now!